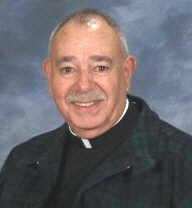 Rev. Angelo Arrando
FORUM ON FAITH
What's the big deal about Christmas?
by Rev. Angelo S. Arrandor
Published: Saturday, December 25, 2010
Danbury News Times
I love Christmas and enjoy singing "I'm Dreaming of a White Christmas" with the best of them. But I ask myself, what is it that the non-Christian world perceives about our beliefs and why we celebrate the day?
Christmas is a big deal for us. We prepare, decorate, illuminate, dust off the Nativity, write, mail, shop, wrap, bake, cook, carol, exchange, visit, accelerate and celebrate. And we pray and worship, as well.
But I wonder if we truly convey to others why it's a big deal. And what it is we are celebrating?
The Nativity scene is recognizable to believer and non-believer alike. Christians project it in movie houses, build it on lawns and fight to have it placed in public areas.
But is Christmas only about something we believe occurred two millennium ago? I wonder how we can help non-Christians understand what it is we believe, not with our words but with our lives?
The Book of Genesis tells us "God created man in his image; in the divine image he created him; male and female he created them."
That in itself is wonderful and awesome -- to be created in the image and likeness of God. But in Christmas, Christians believe that in the person of Jesus, God comes in the image and likeness of humanity. For us, Jesus truly is Emmanuel, or God with us.
Early Christians struggled to understand this wonder. Christians of the first 200 years rejected the notion that Jesus came looking like a human but really was not.
They held firm to their belief that through Jesus' coming all humanity is held in ultimate esteem and worth by God. The writings of St. Paul tell us that in Jesus, the invisible God becomes visible.
For two millennium Christian society has made human history a divided highway, marked by the time recorded before and after Jesus' birth. I cannot but wonder if often the rhetoric was, and is, louder than the actions lived by that marking.
This marking of time can easily be a barrier, separating people.
With the coming of Jesus, I believe, God definitively placed human beings above systems, above institutions. I believe that in Jesus, God placed us in the care of one another.
Simply put, Jesus is religion made simple. People always come first. Not some people in some places, but all people in every place. For me, that is a Christmas promise!
Because of that first Christmas, I don't believe we can run, duck or avoid the fact that for now and for evermore humanity has been touched by the moment in history when God in Jesus put us in the care of one another.
I believe that in Jesus, God made our human needs his very own. In Jesus, God asks us to do the same.
Most Christians know well the words that Jesus spoke. But I wonder why it is we ignore almost everything Jesus asked us to do. We have kept the words but somehow lost the passion Jesus felt for human beings.
"To forgive as we ourselves want to be forgiven."
"To turn the other cheek."
"Whatever you do to the very least, you do to me and what you fail to do for them, you failed to do for me."
"I came to serve and not be served, so must you do for one another."
For Christians, a world without Jesus is unthinkable, yet too many of us go on as though he never existed. Christians have allowed Santa Claus, Rudolph, Frosty, elves and other characters to cloud what Christmas means to us.
Life today is still not about human beings first. Too often it is about institutions, politics, finances, material goods and material gains. Human beings are exploitable, expendable, disposable and dispensable.
If we truly believe in God coming in the flesh, Christian energies must move away from fear toward care and concern for one another, making others' needs our own.
This indeed would be the wonder of Christmas, the miracle of God in our midst, and our serving our God by serving one another.
If that became reality, we would not have to mark the holiday with so much hustle and bustle. Our celebration of the coming of Jesus would be in our everyday actions, everyday words, everyday lives.
And the world would know what it is we believe and what we are about.
The Rev. Angelo S. Arrando is the pastor of St. Gregory the Great Roman Catholic Church in Danbury.
---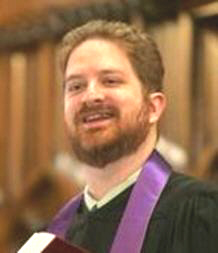 Rev. Joshua Sander
FORUM ON FAITH
When does Christmas really begin?
by Rev. Joshua J. Sander
Published: Saturday, December 18, 2010
Danbury News Times
Just before Thanksgiving, a friend of mine posted an interesting couple of questions on Facebook. The first was from her son, "Mommy, when does Christmas begin?" The second was her own, "When did it go from a single day to a month-long event?"
Even though both questions seem to invite some commentary on the rampant commercialism of Christmas that Charlie Brown so famously bemoaned, I think it's worthwhile to think about them quite literally: When does Christmas begin?
The truth is that in the cycling of the Christian year, it's a rare thing for an important holy day to simply be a single day. Yes, Easter is a holiday celebrated on a particular Sunday -- but it is also a season of the Church year starting with Easter Day and lasting for 50 days before ending on the next major Christian holiday -- Pentecost.
So when does Christmas begin? Just like Easter begins on Easter Day and ends on Pentecost, Christmas begins on Christmas Day and ends on Epiphany. For those of you who are into numbers, Christmas falls on Dec. 25 and Epiphany falls on Jan. 6, leaving us with a total of 12 days of Christmas!
Christmas is a vitally important holiday to the Christian tradition, and the incarnation of God in the person of Jesus is vitally important to my personal beliefs as an ordained Christian minister. And yet somehow those scant 12 days do not hold my imagination as well as Advent does.
Advent is the four-week season immediately preceding Christmas, and it serves as a season of preparation for the holiday. While the country reels from the ravages of Black Friday, we are cautioned to be watchful, "for the Son of Man is coming at an unexpected hour."
As trees go up in living rooms and lights go up on houses, we hear John the Baptist entreat us to repent and prepare, "for the kingdom of heaven has come near." As department stores play Burl Ives singing "Have a Holly Jolly Christmas," we sing, "O Come, O Come, Emmanuel, and ransom captive Israel, that mourns in lonely exile here..."
Advent is a time for yearning, for hoping, for waiting. It is a time for realizing that we live in a broken world and having faith that a Messiah -- a Savior -- will come and that afterward the world will never be the same again. For me, Advent is best represented by the image of Mary, heavy with child, waiting for her son to come into the world, for Advent is a pregnant time.
It is difficult for us to hold on to Advent in the cultural climate of 21st century U.S.A. Department stores fill in their shelves with Christmas candy and decorations as the Halloween candy and decorations sell out. Our children excitedly ask us when they can start decorating, and singing Christmas songs, and baking sugar cookies as Thanksgiving approaches.
Even I had my Christmas tree up and trimmed with lights and ornaments by the time Thanksgiving Day had passed -- complete with a LEGO train circling the base and gifts to and from my fiancée underneath.
It's a part of human nature, I think, to want to skip over the waiting and get right to the "good stuff." We don't often think fondly on the yearning hopefulness of pregnancy when we have a perfectly good birthday to celebrate!
But I do find Advent to be a helpful season for my spirituality. Yes, my iPod is full of Christmas music right now, but it carries The Ramones' "Merry Christmas, I Don't Want to Fight Tonight" and Simon and Garfunkel's "7 O'Clock News/Silent Night" as well as Nat King Cole's "The Christmas Song" and Smashing Pumpkins' "Christmas Time."
It's difficult for us Christians to find the right balance. Baking sweet cookies, hanging twinkling lights and greens, attending pageants and parties, all these things are a part of preparing for Christmas Day. Heeding our scriptures and refocusing on God, lighting candles one by one and week by week, and yearning for the birth of the Messiah are a part of it, too.
It's good to spend time with family and to give gifts to our loved ones. And it's good to pause and realize that our world is far from perfect -- and that everything's not lost.
Rev. Joshua J. Sander is associate minister for youth at First Congregational Church of Bethel, 46 Main St., Bethel.
He can be reached at: revjosh@firstchurchbethel.org.
---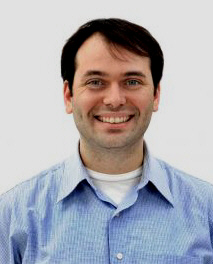 Shawn Sweeney
FORUM ON FAITH
Keep intent of the holidays part of your meal plan.
by Shawn Sweeney
Published: Saturday, December 11, 2010
Danbury News Times
During this time of the year, we celebrate so much, from our attitude in Thanksgiving, to celebrating the Festival of Lights in Hanukkah and preparing for the joy of longer days in Winter Solstice and the birth of Christ in Christmas. It is at this time of year, too, that we can become so wrapped up in the complexities of our celebrations that their original intent sometimes goes out of focus.
One of the ways that I've seen this happen is in our preparation of holiday food. Many of us savor our favorite winter meals, those that remind us of happy times, the warmth of family loved ones and the fruits of our labor over the last year.
As a member of the Unitarian Universalist Congregation of Danbury (UUCD), I especially appreciate our principle of "respect for the interdependent web of all existence of which we are a part." Among our other Unitarian Universalist Principles, this seems the most applicable to food.
Frances Moore Lappe, author of "Diet for a Small Planet," writes, "The act of putting into your mouth what the Earth has grown, is perhaps your most direct interaction with the Earth." In this quote, I acknowledge our interdependence with the Earth, and what it provides to us.
In preparing for our holiday celebrations, we may find it hard to find the ingredients we need for our favorite holiday recipes. Year round, I battle a raging sweet tooth, but especially at this time of the year. I very much enjoy all of the delectable treats of the holiday season. When they're made with highly processed flours and sugars, though, I'm denying myself a connection with the Earth, and drawing on its resources too heavily.
With winter in Connecticut, as stores of fresh local produce dwindle, our abundance of food comes in a can, is frozen, or is from far away, not ripe off the vine. If, like me, you have never touched canning, then your options are reduced even further. If you worry about the origin of food halfway around the world, the impacts on the environment, the habitat lost for species that call it home and the people who grew it, then your options are even more limited.
Our food system runs in such a way that it is very hard for many of us to eat according to our values: to eat with respect for the interdependent web of life, to eat in connection with the Earth.
Does this mean we have to entirely give up eating all of our favorite foods this time of the year? Make our celebrations any less exciting and warm?
Well, I think it's all about balance. Isn't everything? There are so many resources out there to help us find this balance. All one has to do is a quick search online and any number of them will appear.
I was so pleased when making Thanksgiving dinner to find so many recipes that are really simple, really yummy and really easy on the Earth.
For me, in seeking guidance and support, I'm glad to have joined an Ethical Eating discussion group that we've recently established at UUCD. This group is a community of people interested in exploring the complexities of our food system, reflecting on our own personal practice of eating and helping each other make decisions that are consistent with our values.
Starting with a curriculum called "Menu for the Future," from the Northwest Earth Institute, we are hoping to grow a community and some knowledge around ethical eating, envisioning a food system that works for our own personal practices, our communities and the environment we all share.
Our first gathering was this past Saturday morning, and we have one more coming up in a few weeks. Personally, I'm really glad about this. It gives me a chance to ask some questions and do some thinking about my own celebrations for Winter Solstice and Christmas. I'm hoping to gain some insight on how others are changing their holiday traditions to honor their food, their connection with the Earth, and maybe even some recipes along the way!
So striking a balance is, I think, our priority, and that definitely takes work. We have a food system that needs changing, not only because it's harming the planet, but because we need to nourish our souls, and our connection to the Earth.
Only then can we truly celebrate our connection with each other, and the true intent of the holidays can be realized.
Shawn Sweeney is a member of the Unitarian Universalist Congregation of Danbury, 24 Clapboard Ridge Road in Danbury. He can be reached at: sjsweeney@gmail.com.
---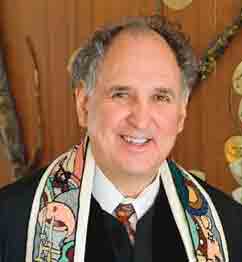 Rabbi Jon Haddon
FORUM ON FAITH
Different kinds of brothers.
by Rabbi Jon Haddon
Published: Saturday, December 4, 2010
Danbury News Times
This week, Jews the world over ushered in the festival of Hanukkah. Today our Torah portion is Miketz (Genesis 41).
That happens every year -- it's just how the calendar works out. No other holiday ends up with the same regular Sabbath portion -- just Hanukkah and Miketz.
What do Hanukkah and Miketz have in common? I'll give you one answer: They both tell the story of brothers. But, oh, how different the stories are!
The Hanukkah story tells how the five sons of Mattathias, the high priest, banded together to lead a revolt against the mighty Syrian/Greek Empire.
The story in next week's Torah portion is about the split that takes place between Joseph and his brothers, who sell him into slavery in Egypt.
In arranging the calendar for these two stories to be told together, our sages provide us a powerful lesson: How brothers treat each other affects not only themselves but can have far-reaching effects no one could ever dream of.
The Maccabee brothers' military victory not only meant the survival of Judaism, but without this victory there wouldn't have been Christianity.
Indeed, until the sixth century, there was a date in the Christian calendar celebrating the Maccabee victory (25th of Kislev). All this from a "band of brothers" who stuck together.
What happens when brothers fight? Look what happened with Joseph and his brothers -- the conflict went way beyond the family.
As the Talmud says about the coat of many colors that evoked such jealous rage among brothers, "A thread weighing only two selaim milat ... caused our forefathers to go down to Egypt."
Because Joseph and his brothers couldn't get along, our people endured 210 years of slavery in Egypt!
The juxtaposition of reading the story of Joseph and his brothers during Hanukkah, when we read the story of Judah and his brothers, reminds us of just how important it is for brothers to get along.
It is not easy. I know it's not easy. My two brothers and I are close, or at least we were when we were very young. And sometimes it wasn't easy then, and it isn't easy now. There are always going to be squabbles among brothers.
A few years ago there was a story in the newspaper about two brothers named Mike and Bob. Listen to how the story began:
"Bob threw the first punch. That is one way he is different from his identical twin and doubles partner, Mike. Bob always throws the first punch.
"It was a year ago, in the back seat of a car ... one of the Bryans insulted the other. The other fired back ... Bob threw a punch.
"At their rented flat, Mike mule-kicked -- that is their term -- Bob in the ribs. Bob smashed one of Mike's guitars against the wall."
Sounds pretty bad, doesn't it? But then one brother adds, "We were eating dinner together five minutes later."
Do you know who they are? They are Mike and Bob Bryan, who were the world champions in doubles tennis for more than 201 weeks.
Sure, they fought, but they also knew how to play tennis together. And most brothers, at some point, come to understand that.
Look at our patriarchs: Abraham had two sons, Isaac and Ishmael -- brothers in conflict. Isaac had two sons, Jacob and Esau -- brothers in conflict. Similarly, Jacob's sons were in conflict.
But in each instance they got back together. When? The Torah tells us, "And Abraham expired ... and Isaac and Ishmael, his sons, buried him in the cave of Machpelah."
Similarly, says the Torah, "And Isaac expired ... and Esau and Jacob, his sons, buried him."
The same took place with Jacob's sons when it came time to bury him. They were all united again. Yes, better late than never, but why wait?
We are coming to the end of another year. Let us all resolve to be better brothers and sisters to those who are most precious to us. We learn from our patriarchs that it is never too late.
Rabbi Jon Haddon is a board member of the Associations of Religious Communities in Danbury.
---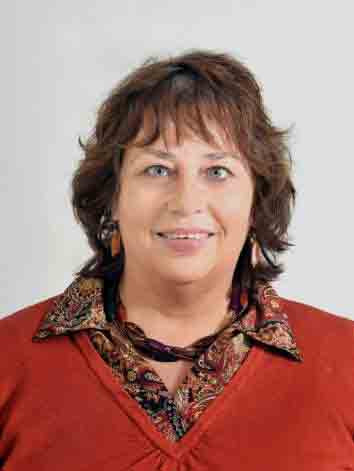 Ede Valiquette
FORUM ON FAITH
Bahá'i wedding occasion for joy.
by Ede Valiquette
Published: Saturday, November 27, 2010
Danbury News Times
I was recently a guest at the wedding of two young Bahá'is, both in their late 20s. The bride's family lives in Arizona, so we got to enjoy the beautiful weather while participating in a joyous event.
Although both American, the bride and groom met at the Bahá'i world Centre in Haifa, Israel, where each was on a three-year work assignment.
Bahá'i marriage is the commitment of two parties to each other and their mutual attachment of mind and heart. When dating it is important to become acquainted with each other's character, so the binding covenant between them via marriage will endure forever.
Bahá'i marriage is a spiritual and physical union of two people. It is important for each person to determine if the other will be a "fortress for well-being" for them
At the Arizona wedding, the families of the bride and groom had limited contact before the wedding -- phone calls and e-mails. The bride's family members were perfect hosts. The wedding was a long weekend full of love, getting acquainted and blending the two families
There were lots of activities to which family and out-of-town guests were invited. Prayers, conversations, games, eating, and doing wedding projects gave people a way to get to know each other and support the newlyweds.
We believe marriage is truly the blending of two families. Ideally, the families must work in unity. Because of this, Bahá'i's select their mate but must get permission from all living parents to wed. This strengthens the social fabric and unity of the extended family.
Once the consent of the parents is obtained, the only other requirement for the wedding ceremony is the recitation by both parties, in the presence of two witnesses, of the specifically revealed marriage verse:
"We will all, verily, abide by the will of God."
This phrase emphasizes that God is the cement that holds the marriage together.
Married couples must be obedient to God's command. They are to be a light of harmony and unity until the end of time. The witnesses at a Bahá'i marriage can be any two trustworthy people whose testimony is acceptable to the local Bahá'i Spiritual Assembly, under whose jurisdiction the marriage is performed.
There is no individual who "performs a Bahá'i marriage ceremony, no Bahá'i equivalent to a minister or priest. Rather, the two individuals who are marrying perform the ceremony with each other before God.
Usually ceremonies are simple, with excerpts from the Bahá'i writings and prayers being read. Bahá'i weddings often have prayers and readings from other religions as well. Bahá'i marriage is recognized by the state, so no other ceremony need be conducted.
Among the majority of people, marriage consists of a physical relationship -- they pledge their love to each other.
A Bahá'i marriage consists of both a physical and spiritual bond, a union of the body and of the spirit in every phase of life, and in all the worlds of God.
The marriage is an eternal bond with the intention of fostering harmony, fellowship and unity between the two people. One of the goals of the marriage is to improve the spiritual life of each person.
A Bahá'i home should be full of joy, laughter love, delight, and unity -- with mental, physical and spiritual friendship. Children are considered a gift, a tender plant that needs love, nurturing, and training to grow into a beautiful flower.
Unity is a primary principle of the Bahá'i faith, and family unity is a fundamental unity to be achieved. A Bahá'i couple is told to settle all differences, large or small, through consultation, with both people seeking the truth through prayer and thoughtful and respectful discussion.
In a Bahá'i marriage neither husband nor wife should ever dominate the other. Women have rights equal to men.
Imagine that the world of humanity has two wings -- one is women and the other, men. Not until both wings are equally developed can the bird fly. Should one wing remain weak, flight is impossible.
Unity cannot be achieved without equality.
Ede Valiquette is a member of the Greater Danbury Bahá'i community and can be reached at: msdutton@sbcglobal.net.
---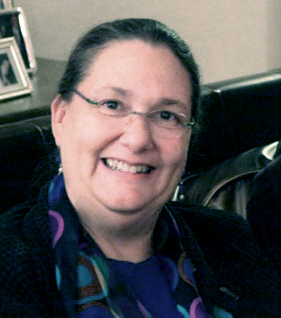 Polly Castor
FORUM ON FAITH
It is important to give thanks year around.
by Polly Castor
Published: Saturday, November 20, 2010
Danbury News Times
Christian Science churches are unique in that we hold serves worldwide on Thanksgiving day.
Mary Baker Eddy, the founder of Christian Science, was an American who knew the profound significance of gratitude in our lives
She instituted weekly Wednesday testimony meetings to offer a more frequent occasion for the congregation to express gratitude. She knew that gratitude is a strong foundation upon which to build.
She wrote statements like the following in her ground-breaking best seller, "Science and Health with Key to the Scriptures.
"Are we really grateful for the good already received? Then we shall avail ourselves of the blessings we have, and thus be fitted to receive more. Gratitude is much more than a verbal expression of thanks. Action expresses more gratitude than speech.
"Outward worship is not of itself sufficient to express loyal and heartfelt gratitude, since He has said: "If ye love me, keep my commandments."
Thanksgiving for Christians Scientists is not merely a seasonal celebration, but a vital daily effort. It is an outlook we cultivate, a trained response to whatever we face, and a mandatory aspect of worshiping God.
I can always find something to be grateful for when I understand God as an ever-present good. I would be remiss in not doing so.
The dictionary definition of gratitude is "being ready to show appreciation for kindness," while thankful means "being pleased and relieved."
Recently I have been struck by the fact that we need to truly value something to be grateful enough to take it beyond "a verbal expression of thanks" and put it into action.
The dictionary definition of value is "the importance or preciousness of something."
What am I really valuing? When I know that, I'll know what I'm grateful for and what action I should be taking.
For example, if I actually do value the one almighty God, I will keep the first commandment, not by just tritely saying "Thank you, God," but by giving back.
I'll examine whether I'm worshiping anything else as a false god and start honoring God by changing that behavior. I'll turn to God alone for my fulfillment. I'll acknowledge God as the source of good all around me, and then endeavor to do whatever I can to contribute to and amplify that good.
In general, valuing something brings opportunities. It is like a magnet attracting more good to you. When we start to genuinely and regularly value what we have, as well as those we know, those things and relationships begin to expand and grow.
Especially in this challenging economy, it is useful to ask yourself what are you valuing, since that is what you will get more of. Valuing what is around you requires choice and attention, but the rewards exceed the effort.
I now consciously look for things to value in my spouse, my children, my friends, my colleagues and my fellow church members. Funny thing when you do that, they get more wonderful.
When I value every idea for a solution, solutions are found more readily. The more I appreciate my home, the more I care for it and the better it is. As I increasingly notice more of the good God has and is creating all around me, the more there seems to be
This Thanksgiving, among many other things, I'm grateful for my church. I have blossomed under what it has taught me.
Learning the foundational practicality of deep gratitude has been a large part of that. This has been so true for me that I wrote this article. Action is a natural outgrowth of sincere gratitude.
May you too, find much to appreciate this Thanksgiving season. I hope you have fun nurturing whatever good is around you and watching it grow when you put it into action.
Polly Castor, a Christian Science Practitioner and member of First Church of Christ, Scientist, in Ridgefield, can be reached at: pollycastor@gmail.com.
---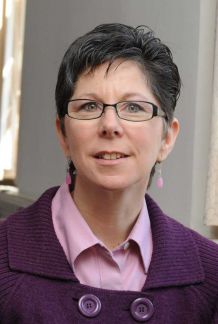 Rev. Laura Westby
FORUM ON FAITH
Big change looms for churches
by Rev. Laura Westby
Published: Saturday, November 13, 2010
Danbury News Times
It's no secret many churches are in decline.
Big churches that used to worry about how to fit everyone in now worry about how to get people to sit closer together, eliminating the empty space between them. Smaller churches struggle to find enough people to fill committees.
Churches of all sizes struggle to make ends meet, and not all of them are able to survive.
It's not only mainline churches or even Christian communities that are experiencing declining membership. Faith communities of all kinds are shrinking.
Many of them have responded using the tools that worked in the past. They try to recreate the "good old days" when families attended sabbath service together and churches were the center of community life.
As one wag put it, if the 1950s ever come back, we'll have churches ready for them.
Of course, they aren't coming back. Instead, something much more interesting seems to be breaking through. Phyllis Tickle, in "The Great Emergence," documents the "big garage sale" the Christian church undergoes every 500 years, a wholesale cleanup and restructuring that makes way for a new era of faithfulness.
The last such event was the Protestant Reformation, which dramatically altered the Christian church and impacted all areas of human endeavor.
If Tickle is correct, and I think she is, we are in the middle of another era of dramatic change in church and society. Every aspect of religious life is being questioned, and much that no longer works is being discarded. New forms of worship are emerging.
New ways of being a community together are being imagined. New voices are being heard. Something new is struggling to be born, and that new life holds great promise.
It is unclear what future Christian communities will look like, but they will surely be different.
Established faith groups are hard-pressed to keep up with these developments. Changing the direction of an institution has been compared to turning an ocean liner: Even a small shift in course takes a long time and a lot of steam to accomplish.
Some have continued to sail on, waiting until the remaining passengers are headed for the lifeboats and only a skeleton crew remains before trying to change course. Some have made valiant attempts to turn but have failed to do so in time.
Let's be honest: The Christian church has let a lot of people down, left a lot of people out and used its power in inappropriate ways at times.
It has been forgotten that Jesus didn't come to found a religion or establish an institution. He came to inaugurate a new way of being that was so radical that people compared it to being born all over again.
That way of being turned the institutions of Jesus' day upside down. It challenged the religious and political establishment, not through partisan slogans or armed force but through service and self-sacrifice.
Jesus practiced a radical hospitality, preferring the company of outcasts to insiders and welcoming all who sought to be in relationship with the divine.
His ministry was unencumbered by buildings or membership lists. His creed was simple: Love God with everything you've got and show the same love for others that you show yourself.
It is a privilege to be living in this time, because the failure of our institutions has created an opening for the new community Jesus created. This community was life-giving, providing food for bodies and souls.
It was a sanctuary, offering safe harbor to those in need and a launching pad for those who needed to serve. It spoke to the everyday needs of people in ways that held eternal truth.
As the community became the church, it lost its way sometimes, but God always called it back.
Christians claim Jesus' resurrection means death is not the end of life; it is merely a portal to new life. Death is painful, scary, and heart-wrenchingly sad. But it's not the end.
Individual churches may close, entire denominations may rise or fall, but the way of Jesus will continue.
Rev. Laura Westby, pastor of First Congregational Church of Danbury and board member of the Association of Religious Communities, may be reached at 203-744-6177.
---
FORUM ON FAITH
The saints that served Connecticut.
by Rev. Shelton Smith
Published: Saturday, October 30, 2010
Danbury News Times
Each year at this time, the Christian church turns its focus to the saints. We celebrate All Saints Day. Some churches also celebrate Book of Remembrance Sunday, remembering the saints who served valiantly in local congregations.
For Protestant Christians, the reference to saints includes all baptized believers who compose the Body of Christ.
This is based on the words of the Apostle Paul, who often addressed the salutation of his epistle to the saints, as in "To the saints who are in Ephesus and are faithful in Christ Jesus." (Ephesians 1:1)
Today we stand on the shoulders of all the saints from previous generations who continue to nourish and strengthen us in faith when we recall the example of their lives.
Whenever I teach Confirmation class, I remind the students that the saints are not simply folks who lived long ago and far away.
We in Connecticut have a proud history of saints who have been instrumental in the formation of our life and culture in this state and in the nation.
While there are many I could cite, I have chosen to raise up two whose lives have enriched the Constitution State.
If you have difficulty hearing, or if you have seen people using sign language, you will appreciate the work of the Rev. Thomas Hopkins Gallaudet (1787-1851).
Gallaudet was a pioneer in the education of the deaf. After receiving degrees at Yale University and Andover Theological Seminary, his intention was to enter the ordained ministry.
However, he was sidetracked when he met Alice Cogswell, the 9-year-old deaf daughter of a neighbor. Using a stick, he taught her words by writing them in the dirt.
Following further studies in Europe, Gallaudet returned to America and set out to raise money to fund a school for deaf students in Hartford.
Alice Cogswell was one of the first students at the American School for the Deaf.
Thomas Gallaudet's son, Edward, went on to establish the first college for the deaf in 1864. Today it is known as Gallaudet University.
I am happy to report that a young woman from our congregation is currently studying childhood audiology at Gallaudet University.
Thomas Hopkins Gallaudet died in 1851 at the age of 63 and was buried in Hartford's Cedar Hill Cemetery. Today a statue of Gallaudet and Alice Cogswell stands in front of Galluadet University, bearing the words "Friend, Teacher, Benefactor."
Another name which is synonymous with Hartford is the Rev. Horace Bushnell (1802-1876).
Horace Bushnell was a Connecticut Yankee. Born in the village of Bantam in Litchfield County, he went on to graduate from Yale Divinity School and in 1833 was ordained pastor of the North Congregational Church in Hartford (now Immanuel Congregational Church).
Bushnell was an effective preacher and a leading theologian who challenged many of the religious notions of his day. He wrote several books, including "Christian Nurture," in which he focused on the development of Christian thought among the young. His thoughts impacted the Sunday school movement.
In addition to being a guiding light in theology, Bushnell was also deeply devoted to the civic interests of Hartford. He had a strong appreciation for nature, believing that humanity, nature and God are part of one organic whole.
As a minister, Bushnell had a strong moral concern for the poor, desiring that they have some green space on which to relax, watch their children play, and commune with God.
As a result, he became the chief architect in the establishment of a public park, City Park, which was later renamed in his honor.
From Colonial times Connecticut had two capitals: New Haven and Hartford. The General Assembly would alternate sessions between the two cities.
Bushnell wanted to be sure that Hartford was selected for the honor of being the state's sole capital. His proposal of a park today provides a magnificent setting for the state Capitol building.
The Rev. Thomas Gallaudet and the Rev. Horace Bushnell were men of faith, saints of the church and examples of dedicated servants who shaped our Connecticut heritage.
A popular children's hymn, "I Sing a Song of the Saints of God," concludes with the words, "For the saints of God are just folk like me, and I mean to be one too."
May we all do our part as persons of faith to continue the tradition of the saints of God.
The Rev. Shelton T. Smith is senior minister at First Congregational Church, United Church of Christ, in Bethel.
---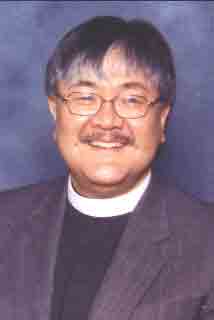 Rev. Mel Kawakami
FORUM ON FAITH
Mission work can take place on a local level.
by Rev. Mel Kawakami
Published: Saturday, October 23, 2010
Danbury News Times
One of the exciting initiatives to come out of the New York Annual Conference of the United Methodist Church has been a focus on mission and outreach.
I know that as soon as I use the "M" word, images of stiff-necked missionaries stridently converting the heathen arise. But I like to believe that we have come some way from the 18th century
Yes, we still support missionaries in many parts of the world, but today's understanding of mission involves all the faithful.
So here we have to confront a second image from the M word, that somehow we have to give up our lives and move to a foreign country.
Mission requires a big sacrificial act. But through our baptism, Christians are all sent in mission and ministry to a hurting world. Our commission comes from Jesus to love God and love our neighbor. Such love can come in small gestures as well as large actions.
Indeed, we Christians are asked to love "not in word or speech, but in truth and action (1 John 3:18)." Mission is no longer something "out there" that we send others to do, but it is "inhere" as we respond to God in the world.
I am reminded of the words attributed to St. Francis: "Preach the gospel always, use words if necessary."
Over the past five years, our New York Annual Conference has sent more than 100 teams to help rebuild Biloxi, Miss., after Hurricane Katrina. Think of all those people helping others to get out of FEMA trailers and back into their homes.
Remember the Iowa floods? We are still sending recovery teams there, helping others to recover from devastating record rain.
We have built Africa University in Mozambique, hoped prevent Chagas disease in Bolivia, and provided clean water in Ghana. We have recently trained and prepared eight people for early response teams in Haiti. We are sending our first early responded in August.
The United Methodist Church and the Evangelical Lutheran Church of America have joined together to eradicate malaria in Africa. Imagine conquering a disease on our watch!
Whether in our own country or elsewhere in the world, all of these initiatives are only the tip of the mission iceberg.
What most of us never see are the small "mission moments" that happen every day. Perhaps you've seen the wonderful commercial by Liberty Mutual that shows one person doing a kindness for another and witnessed by a third, who goes on to do so to another, with the kindness being spread like the ever-larger ring a thrown pebble makes in a pond.
We are called to be in mission and ministry wherever we are and whatever we are doing. And mission can be as simple and as local as warming one other life in your reflection of Christ's message.
There are certainly plenty of mission opportunities close to home. There is our local Faith Food Pantry in Newtown and so many mission opportunities in Danbury.
Your may drive by a home and see a ramp installed or a new roof constructed by volunteers or a house painted by enthusiastic youth. Supporting shelters, giving help to the homeless, and serving in or supplying soup kitchens are all ways for Christians to "love one another".
So finally, I hope that we might strip from the M word its negative, foreign and self-righteous connotations. We can celebrate what we are called to do as Christians disciples. Serving in mission to this world is both humbling and uplifting--as Christ intended our Christian experience to be.
The Rev. Mel Kawakami is senior pastor of Newtown United Methodist Church, 92 Church Hill road, Sandy Hook, CT 0682.
---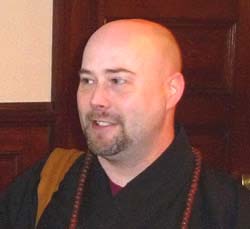 Ven. Ocean of Wisdom
FORUM ON FAITH
Mother Teresa is an example of religions working together.
by Ven. Ocean of Wisdom
Published: Saturday, October 16, 2010
Danbury News Times
In recent years we have found that religion can be divisive. His Holiness the Dalai Lama has noted that religions are supposed to exist to make our lives better, and that the world's religions need to work together to produce a better future for everyone.
Those of us who are spiritual need to look to members of not only our tradition, but also to our brothers and sisters of others, to see how we can grow ourselves.
With this spirit in mind, I offer to you how Mother Theresa has shown me how to be a better Buddhist.
Mother Teresa was a person who walked in the Sacred based on her experience of the truth she called God. And it is clear her experience of God transformed her life in such a way that she dedicated it to those in need.
In Buddhism a person who does this is considered a Bodhisattva.
A Bodhisattva is a person who commits their life (or lives depending on your perspective) to the eradication of suffering for all beings. The Bodhisattva's vow is "Sentient beings are numberless, I vow to save them all."
This does not mean the Bodhisattva believes they individually will be able to relieve the suffering of all beings, but it affirms their committed effort to achieve this task even though it is impossible. This is a principle of Mother Teresa's life, and Buddhists are inspired by it.
In Buddhism there are three sources of all suffering: greed, aversion (anger), and ignorance (delusion) Mother Teresa, through her activity, illustrates how to conquer these poisons noted in our tradition.
Mother Teresa practiced poverty, the antidote to greed. The juxtaposition of her life in poverty shows me how desire for things pulls us from our purpose.
The longing for and accumulation of things, especially those we don't need (which is most items), can be replaced with a life of simplicity, one in which the family member before us is more important than a TV show, or making enough money to upgrade our car or stereo.
Mother Teresa shows me how to practice compassion, the antidote for anger and aversion, by her help with the people some call "untouchable."
She saw them as Gandhiji did, as the "Children of God." Her practice reminds me, and others, to look at a homeless person and recognize they are a Child of God, a Child of the Sacred.
As well when I, we, gaze on any person, we are reminded to recognize the Sacred, the divinity, the Truth in them. In Buddhism we call it the "Buddha nature" of every being.
Mother Teresa has shown me that if I, we, are not fully possessed of this goodwill at this moment, that we can cultivate it. Through her practice she shows how meaningful and compassionate activity liberates us from ill-will.
She shows how to transform our lives by replacing ignorance with wisdom. Mother Teresa helped those who suffered, and saw only suffering.
In the Hindu, Christian or Muslim walking through the doors of her charity she did not see Hindu suffering, Christian suffering or Muslim suffering.
To her they were just human beings that had suffering, and needed a compassionate hand and a gentle shoulder.
Mother Teresa's practice teaches me to pierce through the veil of ignorance that splits suffering into "theirs" and "mine."
She recognized that every person's suffering is OUR suffering. Mother Teresa once accepted a very sick Brahmin (Hindu holy person) into her hospitality and nursed him during his final days. This very man had once tried to have her charity closed down.
After his death she respectfully returned his body to the Hindu temple for the traditional burning. No anger, no ignorance, just compassion for suffering.
Mother Teresa is no longer with us, which I believe is a loss for all people.
Let us not forget her spirit, and the demonstration she made to us of the beings we can become.
Her example can influence our life no matter what tradition we practice.
We need not let greed, anger, or ignorance hobble our striving. All people, of all traditions, can be inspired by not only her life, but also by the great exemplars found in other Sacred Traditions.
I believe it is only when people of the different sacred traditions learn and grow from each other, that there will there be a better future for everyone, and only then will the sacred traditions again inspire confidence.
May you and all beings be well and happy.
Ven. Ocean-of-Wisdom Sakya is the abbot of Middle-Way Meditation Centers. He can be contacted at 860-355-7069 or venwisdom@gmail.com.
---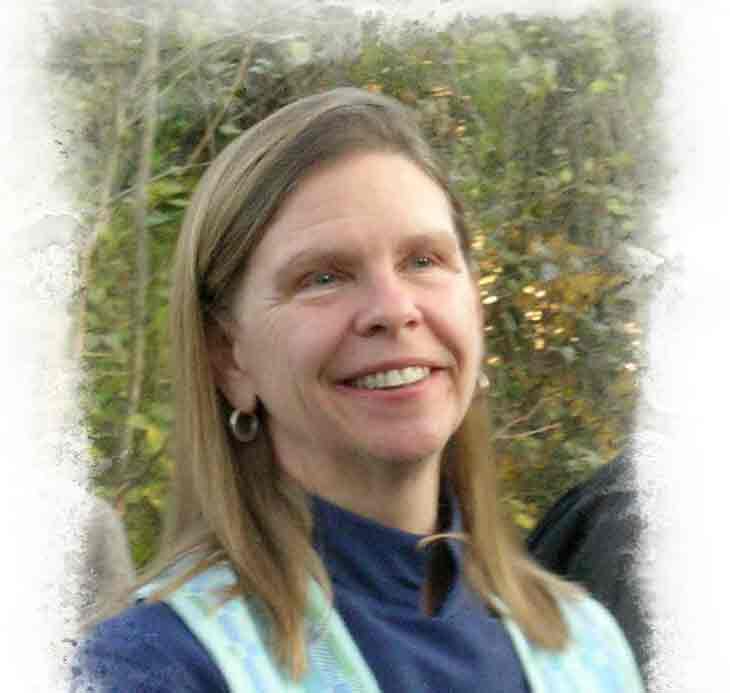 Rev. Barbara Fast
FORUM ON FAITH
Unitarian Universalism's first principle found in history.
by Rev. Barbara Fast
Published: Saturday, October 9, 2010
Danbury News Times
Unitarian Universalism is woven from two primarily American strands of Protestantism: Unitarianism and Universalism. We have no creed. Our Unitarian Universalist values are expressed in our Seven Principals and Purposes. The first principal is "the inherent worth and dignity of every person."
The foundation of that principal is found in our Universalist origins. Early Christian Universalists believed in a loving God and the ultimate salvation of all people. Universal Salvation re-emerged in the 17th century in Europe and England and was first preached in America on Sunday, September 30, 1770, by John Murray. I have come to think of September 30 as a distinctly Universalist holiday.
Murray grew up in England with creature comforts. The predominant theology of his father was that God is all-knowing and all powerful, and knows, before you are born, whether you are saved or damned. It was believed that there was nothing a person could do to change that. While John Murray's father warned him of the "endless misery" of the damned, John became interested in the "new" thread of Christianity called Universalism, which emphasized God's love for everyone.
At age 27, John, happily married and a new father, began to preach Universalism. A year latter, tragedy came. His son died. His wife died. Other family members died and he found himself in debt. He was sentenced to debtor's prison until a family member arranged his release. Like many, he sought a new life in America
Murray left England and set sail to "bury himself" in America. His ship, the "Hand in Hand," ran aground on a sand bar off of Good Luck Point, N.J. He was sent in search of food and met a farmer, Thomas Potter, who had built a small chapel in hopes God would send someone to preach the message of Universal Salvation.
Potter insisted that Murray was that man. Murray resisted. He finally agreed to preach, provided the wind did not change
The wind did not change. Sunday Morning, September 30, 1770, Murray preached a sermon called "Universal Grace." He preached about a god so loving that all people are saved, all people are reconciled, in the end.
After the sermon, the wind changed and he sailed onto New York Harbor. He went on to preach his message throughout New England. This is how I came to think of September 30 as a Universalist holiday.
Benjamin Rush, a signer of the Declaration of Independence, opposed capital punishment because of his Universalist values. Universalists have supported the extension of equal rights to those first denied them in America. They denounced slavery and called for its abolition in 1790. They were the first national denomination to ordain a woman to their ministry, Olympia Brown, in 1863.
Unitarian Universalists have long supported equal rights for gay men and lesbian woman. The Unitarian Universalist congregation of Danbury is a Welcoming Congregation, which means we welcome people who are gay, lesbian, bisexual and transgender.
It has been 240 years since John Murray preached about Universalist Grace. That Universalist impulse has moved us forward through the ages. Our heritage is Judeo Christian, but now we draw inspiration from the wisdom contained in the religions of the world and also from scientists, scholars, poets and skeptics.
Some of us believe in God, some do not and some of us prefer to wonder about the big questions. Whatever we believe, we believe it s important to encourage one another's lifelong spiritual and intellectual exploration and we try to live in grateful and responsible ways.
I begin where I started: Unitarian Universalism is entered not on a creed but around Seven Principles and Purposes. In addition to "affirming the worth and dignity of all persons," these are the others: 1) justise, equity and compassion in human relations; 2) acceptance of one another and encouragement to spiritual growth in our congregations; 3) a free and responsible search for truth and meaning; 4) the right of conscience and the use of the democratic process within our congregations and in society at large; 5) the goal of world community with peace, liberty, and justice for all; and 6) respect for the interdependent web of all existence of which we are a part.
The Rev. Barbara Fast is minister at Unitarian/Universalist Congregation of Danbury.
---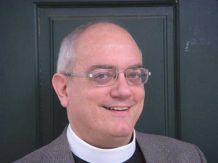 Rev. Mark Delcuze
FORUM ON FAITH
The next step toward sainthood.
by Rev. Mark Delcuze
Published: Saturday, October 2, 2010
Danbury News Times
One of the highlights of the recent visit to Britain by Pope Benedict XVI was his participation in raising John Henry Newman one step closer to official church recognition as a saint.
Newman, who began his life as an Evangelical, chose to be ordained an Anglican priest in 1824. A seminal thinker, his writings emphasized the Catholic roots of the Church of England and became increasingly controversial over the next two decades.
Over time, Newman came to believe that the Roman Catholic Church was the source of all true teaching and he was received into the Catholic Church in 1845. Active in the work of the First Vatican Council, he was eventually elevated to the rank of Cardinal in 1879.
Fr. Thomas Williams, who attended the Mass at which Newman was beatified, describes the significance this way: "Beatification is the penultimate step in the saint-making process, just before the actual canonization, but in itself it is significant because it invites the faithful to invoke the intercession of the person declared `blessed,' and acknowledges that the person in question is in heaven."
For Christians in the first century, the word saint actually denoted all the baptized. Paul addressed many of his letters to the saints in Corinth, Philippi and Galatia, by which he meant every member of the church.
Over time, however, the word began to take on a more specific connotation of exemplary holiness. Jesus' parents, his disciples and companions were held in highest esteem and extra-biblical stories began to circulate particularly concerning the efforts to spread the faith beyond Palestine.
The centuries that followed the deaths of those first followers were particularly difficult for the church. Persecuted locally and by Roman edict, many Christians died horrible deaths publicly witnessing to their faith. Saints like Polycarp, Agnes and Blandina were held in memory by local communities and their stories began to circulate more broadly once Constantine embraced Christianity around he year 313.
Following the legalization of Christianity, the fourth century councils unified the church and an increasing effort was made to assemble a calendar of commemorations which would reflect the witness of believers in every part of the earth. By the time of Charlemagne, Christendom was shaped by the daily remembrance of heroes who could be invoked as intercessors for every imaginable cause or difficulty. Correspondence and even school term were determined based on Michaelmas (Sept. 29) St. Lucy (Dec. 13) or Lady Day (March 25).
In the 16th century, Martin Luther and the other reformers took a dim view of the commemoration and invocation of saints. He retained the commemoration of biblical saints, but primarily as a way of drawing people to the life of Jesus.
Protestant polemicists couldn't move too far away from telling stories of heroic faith. Foxe's Book of Martyrs, published in 1563, told the stories of reformers and their persecution by Roman Catholic officials. Eventually, it became one of the most read books in England.
The Counter-Reformation in the Roman Catholic Church shaped a specific methodology for determining the credentials of those whom the church could call saints. Officials were appointed to argue for and against the cause of a particular saint. This process is still in effect and Newman's beatification this month is one step along the pathway. Interestingly, the Church of England and the American Episcopal Church, with a much less elaborate structure, already remember Newman in our calendars.
Why might one choose to recall the saints in this modern age? I love the story that is told of the young child who experiences a great cathedral for the first time. Overwhelmed by the sparkling stained glass representations of stories of faith, she rushes home to her parents. "Mom, dad, I know who the saints are ... they are the people that the light shines through."
More than fanciful tales of heroic loss, or scholarly disputations on the nature of the divine; the saints offer us glimpses of the light. In their living, their actions, their teaching and their dying they reflect the light of God to us all.
The Rev. Mark S. Delcuze is rector of St. Stephen's Episcopal Church in Ridgefield.
---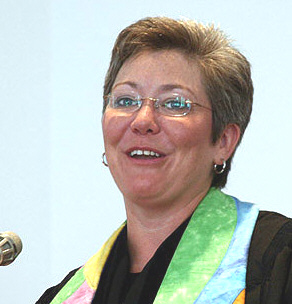 Rev. Cindy Maddox
FORUM ON FAITH
Different voices tell the story of creation.
by Rev. Cindy Maddox
Published: Saturday, September 25, 2010
Danbury News Times
The first chapter in the Christian and Jewish scriptures tells a story of creation. Genesis 1 is beautiful, poetic, and orderly. It tells what God made on each day of creation, and after each act God pronounced the creation good.
The structure is the same each time: God said it, and it was so, and it was good, and that was the first day (or second and so on). Humans were created last, both male and female created in the image of God.
Many scholars agree that Genesis 1 was written down by the priests. They were the perfect people to tell this story. The priests were the keepers of the laws that governed what was clean and unclean, the laws that structured the community's life together. All of this required order and attention to detail. Naturally, the story of creation they would commit to writing would reflect that mind-set.
Theirs is not the only story of creation, however. The second chapter of Genesis (beginning with verse four) was written down by different people and tells a very different creation story. In the second story, the human is made first, not last, and only one human is made. God realizes the human (properly translated "earthling") needs a companion so God experiments by making all the animals in search of a helper, but none is found. Then God creates the second human out of the rib of the first, and we have male and female.
Many people in the Christian faith know pieces and phrases from both Genesis 1 and 2, but they do not realize that they are dealing with two separate stories. (This may be true of people in the Jewish tradition as well, but I do not know and so I speak only for my own tradition.)
In our minds the stories become merged together until we think we have only one story of creation. After studying both texts, however, it is difficult to harmonize them. They simply contradict one another.
I like the fact that the sacred text of my religion begins with more than one point of view. It tells us, right up front, that everyone is not going to agree about what is in this book. It teaches us, from the very first page, to listen for different voices and respect viewpoints different than our own.
At least the Bible tries to teach us that. Too often we do not learn the lesson. Proponents of different religions claim a monopoly on what is right and true and good, even at the cost of burning someone's sacred text.
We prefer unanimity to diversity. It's tidier and easier and perhaps even more cost-effective if we all agree.
If there is only one right answer, then there are winners and there are losers and we get to keep score. And the winner gets to decide how and where everyone else should worship God.
We live in a culture that tends toward either/or thinking. You are Republican or Democrat (or "other"). You are Christian or not, Caucasian or not, documented or not. You are right or wrong, for or against, pro-this or pro-the-other-thing; and before you know it we're divided into "us" and "them" and we're casting stones.
I believe Genesis 1 and 2 teach us that truth often is found, not in the either/or, but in the both/and. Truth is found in the idea that the world is orderly and structured and all of it declared good; and truth is found in the idea that the world is sometimes chaotic and we have to experiment in order to find the right answer.
If the story of creation is too big for one point of view, then perhaps the Creator is also. And if God is bigger than religion, then what excuse do we have for claiming to own the truth?
Rev. Cindy Maddox is the pastor of King Street United Church of Christ, 201 S. King St., Danbury. She can be reached at: pastor@kingstchurch.org.
---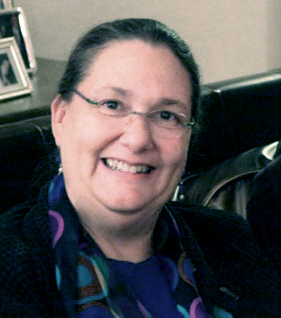 Polly Castor
FORUM ON FAITH
Progressing in Earth's Preparatory School.
by Polly Castor
Published: Saturday, September 18, 2010
Danbury News Times
Progress is an important emphasis for Christian Scientists because we accept progress as a law of God.
The founder of Christian Science, Mary Baker Eddy, asserted in her bestselling book "Science and Health with Keys to the Scriptures" that "Earth's preparatory school must be improved to the utmost."
She considered all of life a process of learning and growing in preparation for eternity. Referring to Jesus' parable of the talents in the book of Matthew, she said, "The talents he gives we must improve."
We believe each of us has both the capacity and an imperative for improvement. We believe this life-long learning process is especially valuable to reexamine at the beginning of a new school year.
Mrs. Eddy wrote, "The teachers of schools ... should be selected with as direct reference to their morals as to their learning. ... The pure and uplifting thoughts of the teacher, constantly imparted to pupils, will reach higher than the heavens of astronomy; while the debased and unscrupulous mind, though adorned with gems of scholarly attainment, will degrade the char- acters it should inform and elevate."
She had noticed that spirituality has a direct effect on the learning experience.
And by "spirituality" here, neither a religious nor a denominational outlook is implied as much as a non-material one, based on qualities and attributes such as love and hope, grace and goodness, kindness and tolerance.
She knew that learning and practicing these things are what matters most.
One could list hundreds of these spiritual qualities and then work to express them more consciously, more often and more fully. Wonderful things happen when this is done. Doors open where there were previously only dead ends.
Physical healing may be experienced, fears can abate, relationships can be enhanced or grief assuaged. But another likely result is you will find more success in whatever you are pursuing.
I have seen this statement by Mary Baker Eddy to be true: "Business men and cultured scholars have found that Christian Science enhances their endurance and mental powers, enlarges their perception of character, gives them acuteness and comprehensiveness and an ability to exceed their ordinary capacity.
"The human mind, imbued with this spiritual understanding, becomes more elastic, is capable of greater endurance, escapes somewhat from itself, and requires less repose.
"A knowledge of the science of being develops the latent abilities and possibilities of man. It extends the atmosphere of thought, giving mortals access to broader and higher realms."
You may want to ask yourself: how many positive qualities and attributes can I list? If you start a list, consider how you might practically improve one of the things on the list, and then endeavor to do just that.
Could you be more patient? More generous? More charitable? More compassionate? More honorable? How about more honest, or more fair, or more diligent?
Are you industrious, enthusiastic, cheerful and orderly? Do you manifest flexibility, perseverance and beauty?
I believe working on these things is actively participating in "Earth's pre- paratory school."
If we're still here on Earth, we haven't graduated yet, so we'd better keep studying and experimenting in this laboratory of life. This study can be both delightful and serious, but it is ongoing.
Mrs. Eddy remarked that, "Good demands of man every hour, in which to work out the problem of being."
The blessings of working this out are enormous!
Polly Castor is a Christian Science practitioner and member of First Church
of Christ, Scientist in Ridgefield, Connecticut.
She can be reached at: pollycastor@gmail.com.
---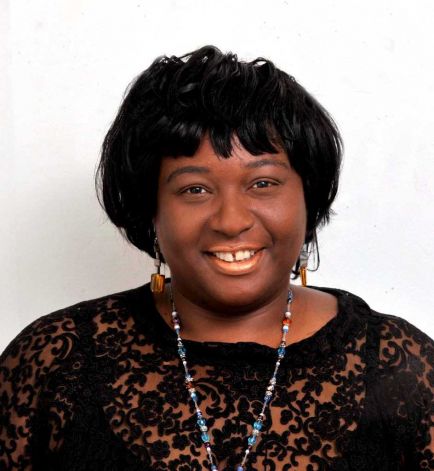 Reverend Lizzie Louis
FORUM ON FAITH
Why is the church named Pouring the Oil?
Rev. Lizzie Louis
Published: Saturday, August 21, 2010
Danbury News Times
When I was invited to write this article, the topic "Why the church is named Pouring the Oil?" was suggested. I was intrigued because in my faith community, oil represents the Holy Spirit, and he is the agent that administers spiritual gifts (1 Corinthians 14) and cultivates the fruit of the Spirit (Galatians 5) in the believer's life. Oil also represents prosperity, miracles, healing and power, and holds special meaning for me.
My first encounter with the oil was in 1992. I arrived on the doorsteps of Oil of Joy Ministries II in Brooklyn, N.Y., "A Haven for Hurting Hearts," and my heart was hurting. I so desperately needed "the oil of joy for mourning" promised in Isaiah 61:3. In my newfound faith community, I found comfort, solace, acceptance, and unconditional love. The Oil of Joy was a safe place where I was not rejected, so I bathed in the oil.
My next encounter with the oil was meeting the woman in Luke 7:37, a prostitute who kept her costly oil in an alabaster box that represented her entrepreneurship. Through love and compassion Jesus taught her to value herself, so she poured her oil on his head and feet as a form of worship.
Like this Mary, in my faith community I learned that no matter what I've been through, I am important to God. Her story taught me that I am worthy.
I fell in love with this Jesus, too, and decided to pour my entrepreneurship as a fashion designer and proprietor out as a form of worship. The Alabaster Box Bookstore and Gift Shop was born, as was an entrepreneurial program that helps others cultivate their dreams and businesses.
Then I met the widow in 2 Kings 4. Broke and in debt, she had nothing left except a little bit of oil. The oil represented something she never seriously thought about as a way of escape. Then a prophet gave her instructions to pour out a miracle. The widow became wealthy by pouring the oil, paid off her debts and lived off the rest.
I began to pour out words. That was all I had left. I'd recite my poetry to anyone who would listen. I poured out books of poetry and eventually started a publishing company. Pouring the Oil Publications began to help others publish books and a publication ministry was born.
After that, I meant the Good Samaritan in Luke 10:33. He represented an interdeno- minational faith community willing to help anybody get up, stand up, stay up and go on. Upon finding a man beaten and robbed, almost dead on the road, the Samaritan poured oil and wine into the wounds. Here the oil represented the healing and helping power of God.
My passion to do the same grew. I too wanted to pour the oil of sweet deliverance into the lives, hearts and open wounds of hurting people, to carry them into the shelter of God. So I spent the next 15 years becoming a Christian counselor, and a counseling ministry was born.
Now Pouring the Oil Christian Counseling offers counseling services and houses a training program.
The Sweet Deliverance Pastoral Care & Counseling Training Program helps those called to the ministry of counseling become licensed and credentialed as Christian and pastoral counselors and offers distance-learning training programs that lead to bachelor, master and doctorate degrees.
When God called me to the pastorate in 2009, he introduced me to Psalm 23:5 in a refreshing way. For the prostitute, the oil represented acceptance and deliverance through worship; for the widow, the oil represented miracles and a way of escape through entrepreneurship; for the Good Samaritan, the oil represented healing and counsel through sharing the love of God.
As the pastor, the oil now represents having been filled up to pour out into others and help them develop in faith by using their gifts, talents and abilities to make the world a better place. The church is named Pouring the Oil because it houses the presence of God, poised to bring sweet deliverance into the lives of those willing to press into his presence. We are a faith community where the Holy Spirit awaits the opportunity to pour into people's lives.
Through preaching and teaching, counseling and training, publishing and entrepreneurship, this anointing pours out into the lives of people, one vessel at a time.
Evangelist Lizzie Louis is pastor of Pouring the Oil Church
155 Main St., Suite 300, Danbury, CT.
She can be reached at: lizzielouis@pouringtheoil.org.
---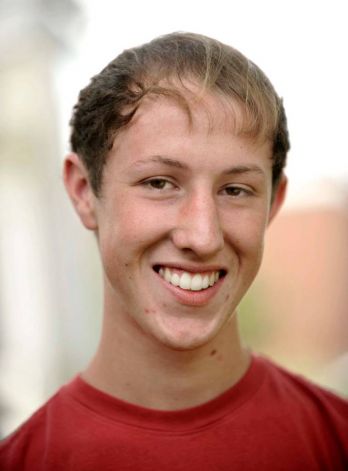 Joseph Catania
FORUM ON FAITH
Learning that all religions strive for peace and can lead to religious tolerance and spiritual growth.
by Joseph Catania
Published: Saturday, July 24, 2010
Danbury News Times
For five years I have been working to influence the lives of children through the teachings of religious tolerance. This experience has allowed me to grow in my own faith and gain a more substantial understanding of who I am as a spiritual man.
The ARC Interfaith Peace Camp teaches children that all religions strive for the same goal, peace. Through lectures and hands-on activities, the young children who participate in the annual program gain an understanding of interfaith peace and religious tolerance that surpasses many adults, even their parents.
I have dedicated myself to this camp year after year because the values that it teaches to young children are something that I believe is missing from the majority of our population.
We hear of people's spiritual conquests all the time -- people finding God in all sorts of ways and places, through life-changing experiences and influential people who have a way with words or have seen the light. But what is missing is the ability to challenge one's personal faith on a daily level. We should never feel comfortable with our faith. Faith is something that grows every day and changes on a constant basis.
It is important to understand that there is always something more that we do not know. God is something that we do not know, He is always full of surprises. There is no way that we can feel safe in our faith because that would suggest that we are hiding from the truth.
Understanding and discovering the different ways everyone worships God and carries their faith is the most important thing an individual must do in order to allow for their faith to grow.
When I was first introduced to the ways of Islam, I questioned whether or not my faith was enough. I saw a religion that devoted its life to pleasing God. They were constantly expressing their faith, where I was used to showing my faith only when it was most convenient.
I wondered if I needed to re-evaluate the direction that my faith was going and if it was time for a change. I found myself afterward focusing on God more often and looking for him in places that went beyond my church.
Learning that all religions strive for peace and can lead to religious tolerance and spiritual growth.
Watching 25 10-year-olds meditate in silence as the rain patted down on the rooftop of a Buddhist temple in the middle of an apartment building provided me with the realization that there was still more.
I found myself trying to follow the teachings of the Rev. Wisdom and clear my mind so that I could focus on my innermost thoughts. I used this practice to shut out all the noise and simply focus on God.
This practice gave me a new medium from which I could connect with God on a personal level, which I had never experienced before.
It is important to understand one's self. Understanding who you are and what you are capable of provides an understanding of the limits and obstacles that stand in your way. The journey down the road of faith is not one that ends in ordination or spiritual enlightenment. It is a neverending road that, when followed correctly, is filled with bumps and walls that force you to dig deeper and work harder to keep pressing forward.
Finding faith in one religion or one practice is a narrow-minded acceptance of a false end that only blocks you from your true spiritual potential.
Understanding different religions, different practices, and even different people's ways of worship, provides the faithful with a knowledge built upon a foundation which can never crumble. My time with the Peace Camp has shown me that no matter how you worship God, everyone strives for peace.
It is the most pure end result that we can ask for. Absolute peace is something that we all want to achieve. It is something that finds itself on the same unending path that our faith journey takes us on.
The reason we walk down this path year after year, generation after generation, is because we know that the simple act of progress brings us one step closer to God.
The oracle Delphi told Socrates that he was the wisest man in the world for he knew of his ignorance. This realization that we are always able to learn more shows us that our faith journey brings us on a path that demands an understanding of the world around us. In order for us to make progress in our faith and move closer to absolute peace, we must experience what others have to offer.
Joseph Catania of Roxbury Congregational Church is co-director of ARC's Interfaith Peace Camp.
---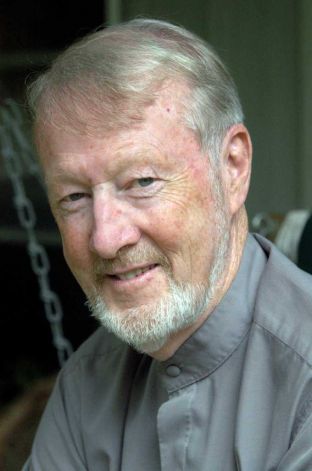 Rev. Leo McIlrath
FORUM ON FAITH
Chaplaincy at the Lutheran Home of Southbury means recreation and re-creation.
by Rev. Leo McIlrath
Published: Saturday, May 1, 2010
Danbury News Times
When I was a young man growing up in Danbury, I was told, both by family and parochial school teachers, that it wasn't right to go into churches other than of my own persuasion, i.e., the Roman Catholic Church. And believe it or not, I didn't; that is, except when I was attending an educational/social activity or was playing a basketball game on their respective courts. Most of my friends abided with this guideline.
Only once a year did large numbers of kids from the Baptist, Methodist, Pentecostal, AME Zion, Disciples, Lutheran, Congregational, Episcopal and other local congregations gather in front of St. Peter Catholic Church and file in as members of the Frank H. Lee Memorial Youth Club. This united body participated annually, into the late 1950s, in a Memorial Mass in honor of its founder.
Over the next several years, people began to attend religious services, together, in one another's churches. Vatican Council II, led by the inspiring figure, Pope John XXIII, opened up tightly closed windows and let in the Spirit of a new Pentecost.
Christians addressed each other in more civil terms and looked for opportunities to work, study, play and yes, finally, to pray together. Christians also began to reach outward beyond their Christ-centered borders, to their neighbors who espoused Judaism, Islam, Buddhism, Hinduism and a host of faith communities worshipping the one, true God.
All of these events, accompanied by a number of years working alongside my brother and sisters in ministry in North Carolina, fostered a spirit of ecumenism in each one of us. We began to preach at each others' churches and to serve the greater community, together. This period embraced the late '60s and early '70s. And "the Spirit was a-movin'!"
Fast forward to 2007-10. As ecumenical chaplain and director of Pastoral Care for the Lutheran Home of Southbury, I am blessed with a congregation of people, many of whom are afflicted with Alzheimer's Disease or one of the other dementias.
It is a faith-filled group of people who know how to celebrate Eucharist, the Lord's Supper, Mass, the Divine Liturgies and services of the Word. They signify a true spiritual community, People of God, the "Body of Christ, "as proclaimed by Saint Paul. And they often choose to do this together. Unity in diversity exemplified!
This congregation of 120 residents includes a number of diverse Christian communions including members of the Protestant, Roman Catholic and Orthodox traditions. Leaders of their respective communities are encouraged by the chaplain's office to minister to the needs of their people and to celebrate worship services and sacramental rites with them. Several rabbis, likewise, minister to the Jewish residents, especially on the High Holy Days of their calendar. A similar invitation is made to the religious and lay leaders representing each resident.
"Re-creation," to this chaplain, includes any number of personal and communal services, including counseling and spiritual direction, weekly bible studies, and reflections on spiritual themes such as giving and forgiving, love and compassion, hope and consolation, faith and fidelity and steadfast patience. These discussions help residents to focus on virtues that fashion their daily lives. Participants bring their own personal thoughts to these gatherings and they share them generously.
Residents, though they are well-founded and content with their personal faith journey, are open to learn about others who think and believe differently from themselves. Many are enamored by a special series entitled "The Religions of the World." This appears to broaden their own world view and outlook on life and they do this in a gentle and non-threatening way.
The Lutheran Home of Southbury is a faith community where people work, play, learn, pray and continue to grow together as family. In this chaplain's mind, it is a microcosm of what I hope all faith communities will one day be.
The Rev. Leo McIlrath is ecumenical chaplain to the Lutheran Home of Southbury. He can be reached at lionofjudah56@hotmail.com.
.
---