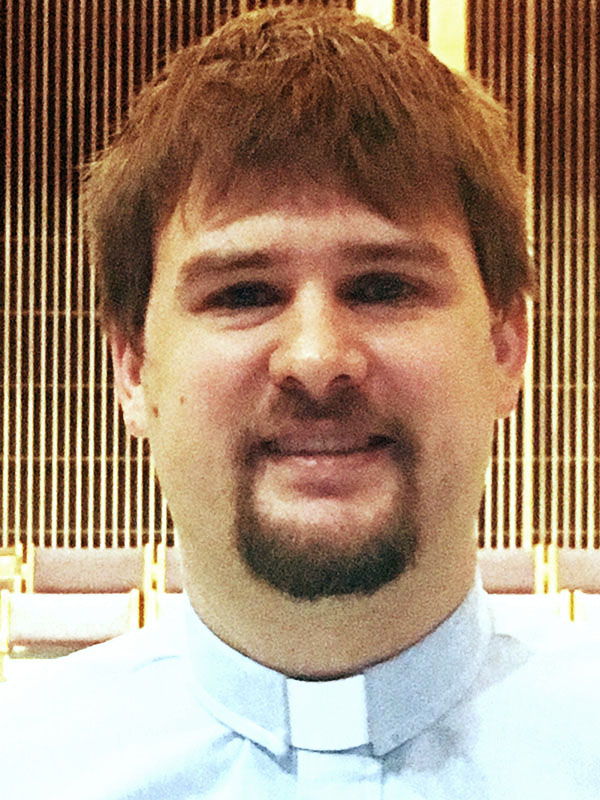 Vicar Dan Purtell
FORUM ON FAITH
The relevance of Luthor, 500 years Later.
by Vicar Dan Purtell
Published: January 17, 2018
Danbury News Times
Since my arrival at Prince of Peace Lutheran Church a year and a half ago, I have been blessed to get to know our Brookfield community, especially our ecumenical partners. Once a month, the Brookfield Ecumenical Clergy gathers over lunch to share food, fellowship, and ministry.
Throughout the year, our group of Lutherans, Episcopalians, Congregationalists, Presbyterians and Roman Catholics come together to share in spirit of cooperation through the Ecumenical Thanksgiving Eve Service (which been held annually in Brookfield since 1896), the Good Friday Cross Walk (which takes a version of "Stations of the Cross" out into the streets of town), as well as (for the first time this year) a service for Peace and Healing during Advent.
These gatherings and services are times that I truly treasure. They offer a constant reminder of the way the Christian church continues to be reformed and reforming, as it has been for the last 500 years - since October 31, 1517, the day Martin Luther posted his "95 theses" on the door of Wittenberg Castle Church.
So, what was exactly at stake in the Protestant Reformation? For Luther, the German Roman Catholic priest who gets credit for launching the Reformation with his historic call to academic debate, everything was at stake.
If we flashback a few years prior, we find Luther on his way to becoming a lawyer, following in his father's footsteps. Then, one day as he was caught in the midst of a terrible storm, he pledged himself to the Augustinian Friars.
The struggle for Luther as he became a monk was whether his own personal piety was enough to attain eternal salvation. He wondered if he could ever be a good enough Christian to reach heaven after death.
Luther's wrestling with the problem of being good enough to escape the fires of hell came to a head when Pope Leo X issued the Saint Peter Indulgence. The Catholic Church was selling "indulgences," a fee that people could pay the church to reduce their time in purgatory. Profits from the sale of indulgences were going towards the building of St. Peter's Basilica in Rome.
The church taught that purgatory was a place where souls would go to be "purged" of their sins before moving on to heaven. An indulgence also could be purchased retroactively for dead relatives, shortening the time that loved ones would need to suffer in purgatory.
Luther believed selling indulgences promoted "works righteousness," the notion that we must somehow earn our salvation through our good works. This did not sit well with him.
Luther wondered why human beings would be condemned to live in such a constant state of anxiety and fear, worried about whether or not they had been good enough to earn salvation. Over time, Luther came to the conclusion that, "salvation is received, not achieved," and that "salvation is not the goal of life, but life's foundation."
It was in the spirit of stimulating debate among his peers that Luther posted his 95 theses refuting the necessity of indulgences. His words were designed to inspire reform of the church's indulgence system, which especially oppressed the poor, exploiting their fears for the sake of profit.
Luther spoke to this injustice in his 1520 treatise, The Freedom of a Christian, where he asserted that a Christian is a free lord of all, subject to none - and that a Christian is a perfectly dutiful servant of all, subject to all. Luther believed that it was solely through God's grace, through the resurrection of Jesus Christ, that Christians are freed to serve each other.
Luther's written act of protest ultimately pitted Protestants and Catholics against each other, and it cost many lives in the process. However, as we mark the Reformation's 500th anniversary this year, we recognize that Christianity continues to reform and change.
Differences remain, yet efforts continue to bring us closer - such as The Declaration on the Way, which highlights 32 points of agreement between my denomination, the Evangelical Lutheran Church in America (ELCA), and the Roman Catholic Church.
While the conflict that led to schism may have been both necessary and unfortunate, my experience has been that Christians today continue to be formed and to reform. Through our ecumenical partnerships and caring relationships, I believe we are called together in unity, love, and service, through Christ.
I am grateful that Luther's bold stand 500 years ago has freed Christians now to continue our ongoing dialogue, to serve one another, to share in fellowship and ministry together.
Vicar Dan Purtell, Prince of Peace Lutheran Church, 119 Junction Rd., Brookfield, CT 06804. He can be reached at: danpurtell@sbcglobal.com or 203-775-9070
---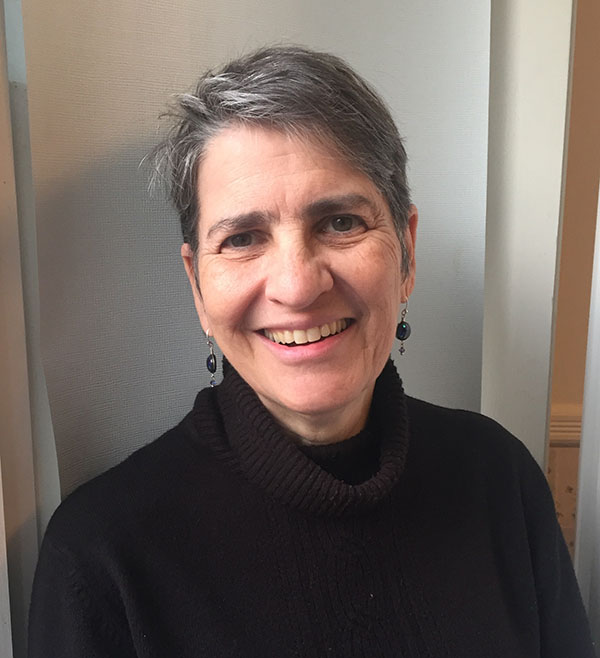 Chaplain Beryl Knudsen
FORUM ON FAITH
Preparing for Lent.
by Chaplain Beryl Knudsen
Published: January 6, 2018
Danbury News Times
We just celebrated Christmas, and already I am thinking ahead toward Pascha (Easter), because Pascha comes early this year, on April 8. In a few weeks the Orthodox Church will begin its preparation; we take a full month to get ready for our Lenten journey.
This should not come as a surprise; getting ready for a journey can take weeks or months. We pick a destination and plan our route. We ponder what we will take with us or leave behind. We think about who will accompany us.
Maybe we buy luggage. When I was young we always bought plenty of film for our camera. I just use my phone now.
Perhaps we are intentional about our trip. We choose a place with museums, because we love art. Or we like the outdoors, and we seek out beautiful vistas. Sometimes we travel to see relatives.
Lent also is a journey with a purpose. In the Orthodox Church, Lent lasts six weeks. It is followed by Holy Week and Pascha.
Lent is our journey to Christ's crucifixion - the voluntary suffering and death of Jesus on the cross - and beyond, to his victory over death. We believe that by accompanying Christ on His journey to the cross, we can fully enter into His resurrection.
During Lent, members of the Church fast from meat and dairy, increase their giving to others (financial and otherwise), and pray. This is not easy, but it is not supposed to be easy. It's an arduous journey with a powerful reward at its end.
Most of us nowadays tend to be busy. We can forget about God. If you don't think this is true, try deciding to think about God all day and watch what happens. The "noise" in this world can easily drown out any spiritual promptings we have, no matter how committed we are.
Lent offers an opportunity to shut the door on the chaos of the world, to pray more often and say no to our appetites. We set aside the things we are attached to. Lent is a gift to help us return to God.
My experience of Great Lent is that it truly is a journey. I get to see new things, and I am changed. I learn a lot about myself - some of which I would rather not see. In seeing my weakness, I am pushed to pray and to seek God in my life.
At the end of the journey is a light-filled experience at our Pascha service, held in the middle of the night. At the beginning, we stand in the darkened church, candles in hand, singing beautiful, joyous music.
We hear an ancient sermon, repeated every year throughout the world, in which all are invited to the feast, whether we have kept the fast or joined at the last minute. On that night, Christ's victory over death is all that matters to us, and we rejoice as a community.
But we have a distance to go before we get there. On Jan. 21 we will start the preparation for our journey. During this month we will hear specific passages from the Bible to prepare us - for example, the Parable of the Publican and the Pharisee (Luke 18:9-14,) a passage that warns us to let go of pride - an important reminder before we fast and give alms.
We also hear the Parable of the Prodigal Son who returns home (Luke 15:11-32). During our journey of Lent, it is as if we too are striving to return "home."
Finally, right before Lent (this year on Feb. 18) we have a special time in the service, during which parishioners turn to each other and ask forgiveness. Having done this, it is as if we have shed old baggage and are ready for our journey.
Toward the end of Lent, we hear the Parable of the Last Judgment (Matthew 25: 31-46), in which we are warned that we will be judged at the end of time according to how we have helped the poor, the prisoners, the sick, and the stranger.
Lent will be difficult, but we have plans and have been instructed; we are ready to pray, give alms and fast. We know these three actions will help transport us to our destination.
We know that our traveling companions are the fellow members of our Church. We believe that the holy ones who have gone before us on this road will be with us also. We know we are not alone, and we venture forth.
Pascha is coming!
Beryl Knudsen is chaplain at Saints Peter and Paul Orthodox Church, 93 Dodgingtown Road in Bethel. She can be reached at Beryl.knudsen@wchn.org.
---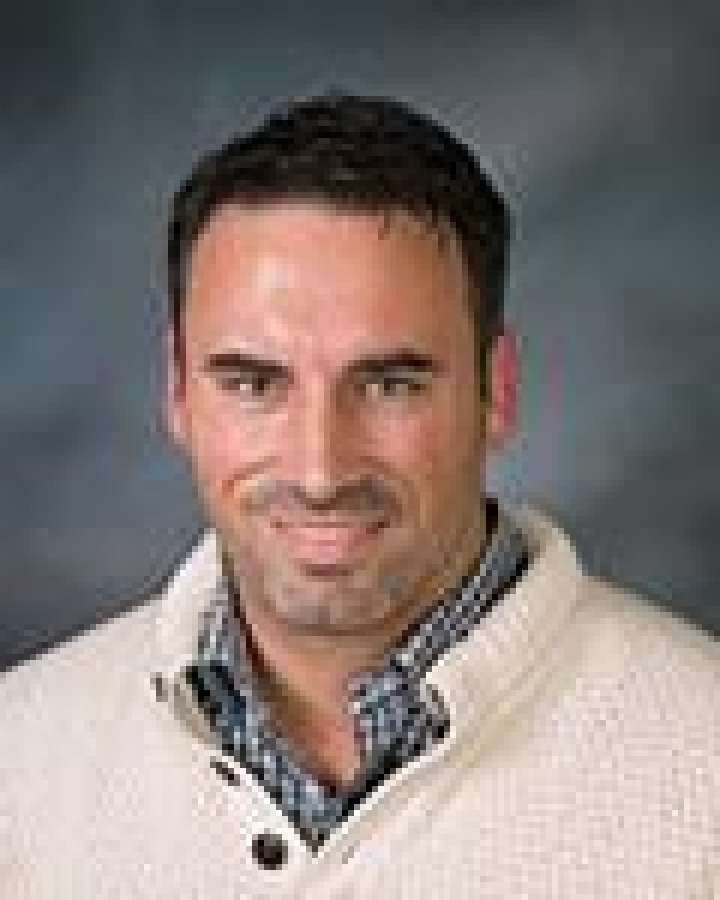 Rev. Stephen Tickner
FORUM ON FAITH
Nurturing life, at home and in the church.
by Rev. Stephen Tickner
Published: December 16, 2017
Danbury News Times
The meaning of Christmas took a drastic turn for me following the events of early one July morning.
After nine months and a grueling 22 hours, my wife finally gave birth to our first child, Kayden Noelle. Not only did this experience bring the most beautiful little girl I had ever seen into my life, it also led to a new understanding of the Christmas story.
The pregnancy period felt like it took forever. Besides massaging my wife's feet, there was very little I could do to help. I was forced to sit idly by and watch my wife go through all the twists and hurdles that come with carrying a new life in her womb.
So, in this grueling nine-month waiting game, I often found myself dreaming. What is it going to be like to be a father? Am I ready for this? Will I really be able to raise a daughter in this crazy world? I had to get mentally prepared.
Finally, just before sunrise on July 15, 2015, the big moment arrived and Kayden entered this world.
The feelings of the first days with her are hard to articulate. I was consumed with an incredible joy that went deeper than anything I had experienced before.
An incredible sense of peace overwhelmed my spirit, even though I hadn't slept in 38 hours. And despite the fact my daughter was only hours old, I found myself daydreaming about a hopeful future for her life. To put it more succinctly, I was in love.
But as beautiful as those first days and weeks (and months!!) were, they were also incredibly difficult and frustrating. I had very little experience with infants, so I had to learn how to do everything from changing diapers to learning how to properly hold a newborn - and I am not even going to mention what I went through learning how to use a car seat! Added on to that was the stress of getting no sleep.
Those first days required an intense amount of nurturing, time, exhausting work and newfound responsibilities. Undergirding this struggle, however, was an indescribable feeling of unconditional love that baby Kayden brought into our lives. It was this love that kept us moving forward and fulfilling the amazing amount of work that a baby requires.
And this brings me back to Christmas.
In the Christian Church, we love to tell the story of the star, the manger, the shepherds and the wise men, but we gloss over the fact that Jesus was a helpless infant. He might have "lay down his sweet head," as we sing in the famous Christmas carol, but how many times did he spit up all over Mary's gown?
Have we considered how tired Mary and Joseph must have been between a screaming newborn and keeping all those barn animals away? Let's not even mention all the distracting visitors that must have callously interrupted baby Jesus' naps. Caring for baby Jesus must have required a lot of exhausting work.
And this is where my understanding of Christmas has started to change.
I cannot imagine the birth of Jesus without thinking about how difficult it must have been for Mary and Joseph. And I cannot think about Christmas without reflecting on what it means that God entered the world in the form of a helpless infant.
More than just a celebration of the birth of the Son of God, Christmas has become a call to action for me. Baby Jesus was a helpless infant and could not survive without Mary, Joseph, and all those who cared for him in his infancy. Similarly, Jesus' ministry and message could not survive today without people nurturing it and carrying it forward.
As a follower of Christ, I believe it is up to me to spread the hope, love, joy and peace of Christ's message. It is up to me to love my neighbor as I love myself. It is up to me to treat all the people I meet as if they are Christ.
Doing this requires an intense amount of nurturing, time, exhausting work and newfound responsibilities. But, undergirding this struggle is an indescribable feeling of unconditional love that the baby Jesus symbolically brings into my life. It is this love that keeps me moving forward.
Christmas is different since the birth of my daughter. Now, as I wait for Dec. 25, I prepare myself by reflecting on the gifts of hope, love, joy and peace this Christ child brings. Merry Christmas!
Tickner is senior pastor of Central Christian Church of Danbury, 71 West Street, Danbury, CT 06810. He can be reached at: centralchristiandanbury@gmail.com or at: (203) 748-3020
---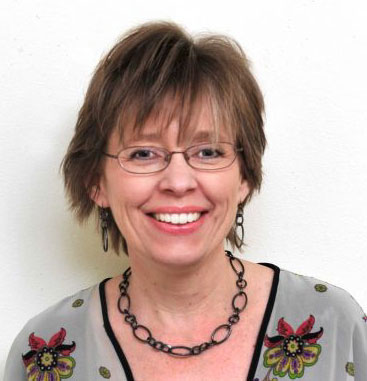 Darlene Anderson-Alexander
FORUM ON FAITH
The 7 principles of Unitarian Universalism.
by Darlene Anderson-Alexander
Published: December 2, 2017
Danbury News Times
Unitarian Universalism is a liberal faith tradition. Our beliefs are diverse and inclusive. We have no shared creed. We draw wisdom from the world's religions, from the words and deeds of prophetic women and men, from spiritual teachings of earth-centered traditions, and from humanist experience.
Unfortunately, this broad theological scope often leads to the misconception that we are the faith where you can "believe anything." Far from it! All member congregations of the Unitarian Universalist Association covenant to affirm and promote Seven Principles.
Our Principles and a myriad of other introductory information may be found at https://www.uua.org/beliefs. I encourage you to visit the site if you are interested in deepening your understanding of our faith.
As a professional Unitarian Universalist religious educator for children and youth, I like to share this version of our Principles that contains very accessible language, easily understood by all. We agree that:
1. Everyone is special and important.


2. We should treat each other fairly and with understanding.

3. Our congregations are places where all people are accepted and where we learn together.

4. Each person must be free to search for what is true and right in life.

5. Everyone should have a vote about the things that concern them.

6. We should work for a peaceful, fair, and free world.

7. Our Earth and all its inhabitants deserve our care.

Unitarian Universalism is known as a "living tradition," constantly evolving and changing. It is often said that, for us, revelation is not sealed as it is in many faiths. The current iteration of our Principles, for example, was adopted in 1985.

A question that the denomination is grappling with right now is whether or not to add an eighth Principle specifically targeting dismantling racism and other oppressions within our own institutions.

While it is certainly important for Unitarian Universalists to understand the meaning and intent of the Principles, it is far more important for us to actively live them out in our daily interactions. To share a sense of what that looks like with Danbury Unitarian Universalists, I enlisted the assistance of two of the youth enrolled in our Religious Education classes.

Drew (age 14) and Zack (age 10) interviewed two adult congregants to find out why they choose to be members of a Unitarian Universalist congregation and how they live out their Principles in their lives. What fascinating conversations between the generations ensued!

There seems to be agreement that the most "important" Principles are the first and second - each and every person is important and we should treat each other kindly. This is not surprising, since the vast majority of organized religions hold this "Ethic of Reciprocity" as sacred.

Where Unitarian Universalists differ, however, is that we try to take this very literally and to the extreme. We make an effort to recognize value in all individuals, regardless of whether or not they believe or act as we would like them to. Many see that as a challenge for Unitarian Universalists, but one that is worth trying to achieve - to love without exception.

Unitarian Universalists try to live out our faith in the work that we do. One of the adults who was interviewed by Drew is a middle school history teacher. She uses her role as an educator to help her students develop a multi-perspective view of issues and people.

Another of the adults just retired from a long career in human resources. He told Zack that the most important thing for him was working to ensure that all of the people in his workplace had a voice and that they were treated fairly.

For example, he recently completed a project where everyone in the company was guaranteed a minimum wage that enabled them to live securely. He truly believes that his success in the human resources field was due to his conscious effort to live out his Unitarian Universalist Principles.

Often, folks who come to Unitarian Universalism from other faiths cite our Seven Principles - and actions coming from living them - as the reason they were drawn to this faith, as well as the reason they stay. As our living tradition evolves, it will be interesting to see if our Principles change, if new ones are added, and, most importantly, if we Unitarian Universalists will be able to effect the positive change that we desire to create in the world.

Darlene Anderson-Alexander is the Director of Religious Education, Unitarian Universalist Congregation of Danbury, 24 Clapboard Ridge Road, Danbury, CT.
She can be reached at: darlene_dre@uudanbury.org.

---